19th November 2019 - API Challenges during early formulation development, Part 2
There are many challenges that face companies taking a NCE into early stage feasibility testing and beyond. Some of these challenges are specific to the physical and chemical properties of the molecule in question (e.g. hard to handle API) whilst other challenges are related to the embryonic stage of development that these molecules are in.
When early stage clients come to Upperton seeking spray drying and dosage form development expertise, there are two recurring challenges raised in early discussions, these are:
(i) There is a limited amount of the API available to work with.
(ii) The physical and chemical aspects of the API make it difficult to handle / formulate.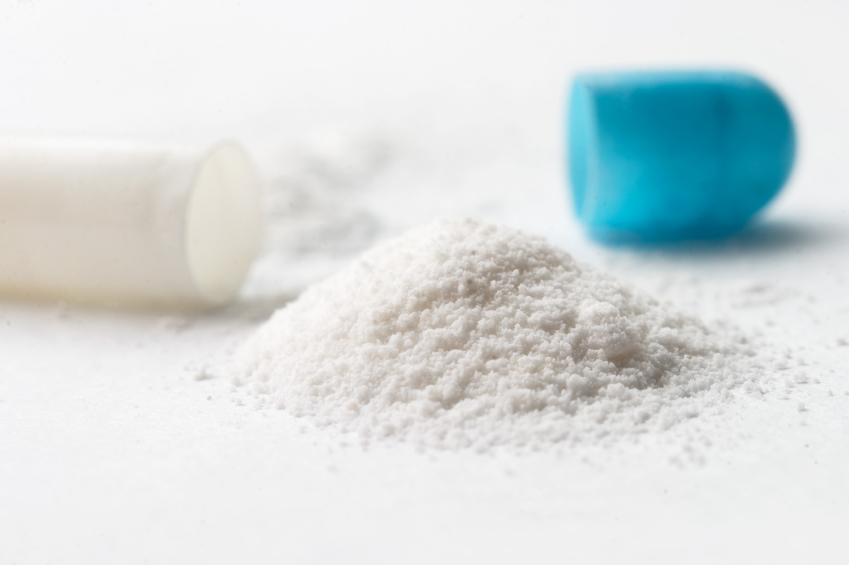 In our first article we discussed how we can work with limited quantities of available API.
In this second article we investigate how Upperton approaches formulation development when working with hard to handle APIs.
Working with Hard to Handle APIs
Hard to handle APIs is a broad term that encompasses a number of different challenges and these can apply to either small molecules and larger molecules (e.g. biologics).
Hard to handle APIs can be categorised into a number of different groups, in some cases an API may fall into more than one, but generally these are likely to include the following:
Highly potent APIs that require significant operator / environmental protection during processing
Unstable APIs that are prone to denaturation / damage during handling and subsequent formulation steps
APIs that have poor solubility profiles in a range of solvents, making them difficult to spray dry or form amorphous dispersions
APIs that are oily / waxy creating poor powder handling properties
Working with highly potent APIs
The main challenge of working with hard to handle APIs is the isolation / containment of the operation from the operators or the environment to ensure that the operator does not come into contact with the API at a level that would be considered harmful.
Before planning out a feasibility study it is important to gather as much information as possible surrounding the API. In terms of potency, this might be obtained from data emerging from any ongoing toxicology work (NCE) or from information gained in human testing / clinical trials.
It is critical to understand the API and what categorisation / classification has been assigned. The API classification is derived from its toxicological potency assessment. By understanding the Occupational Exposure Band (OEB) it is possible to define the containment strategy that will need to be adopted for the API and the process that is to be undertaken.

Only when a thorough evaluation of the OEB has been undertaken is it possible to develop a process with a suitable containment strategy. This might include using specific equipment such as process isolators to create a barrier for the API and its operator / environment. Enclosing a spray dryer within a designated process isolator or a walk-in fume cupboard is possible and is quite often the best answer for process containment.
During formulation development many of these difficulties may begin to become less of a challenge. For example, encapsulating a highly potent API within an excipient matrix could lower its potency or exposure limit due to the dilution effect.
Working with unstable APIs
Unstable APIs can create challenges especially when considering a physical process such as spray drying. These challenges can occur at a number of stages in the spray drying process including the initial solution preparation, stresses generated during the solution atomisation and drying process as well as subsequent powder handling challenges that occur during collection and filling.
Despite these challenges there are a number of ways in which the spray drying process can be adapted to overcome these concerns. These adaptations will be dependent on the nature of the instability. For example:
Moisture sensitive APIs and formulations: low humidity manufacturing environments around critical areas such as powder recovery (collection jar) and powder handling which can be undertaken in a glove box purged with either compressed air or nitrogen. Humidity control is particularly important with amorphous dry powder formulations containing sugars that have a tendency to absorb moisture, which in turn can lead to denaturation of the API as well as re-crystallisation of the formulation.
Light sensitive APIs: light can create a stability issue with some APIs, especially in solution, where they are more prone to damage. This can be reduced by using amber glassware and shielding from light when in liquid feed lines and the powder collection jar.
Temperature sensitive APIs: need to be spray dried at temperatures which do not cause physical or chemical modifications to the molecule. Biologics are a good example of molecules that can fall into this category. It is important to bear in mind that the evaporative cooling effect observed during spray drying means that quite often even the most temperature sensitive of molecules can still be spray dried with no loss of activity.
Oxygen sensitive APIs: an API may be sensitive to oxidative damage, especially when a molecule is in solution and then subjected to atomisation step (greatly increasing the exposure to oxygen). In these cases, it may be necessary to spray dry under nitrogen (rather than air).
Working with poorly soluble APIs
Spray drying in particular is a challenge when producing dry powder formulations if the API has a poor solubility profile.
The first stage is usually a solubility screen, to identify solvents that the API will dissolve in. This can be done on a small scale and generally it is possible to find a suitable organic solvent (or mixture of solvents) that both the API and any excipients will dissolve in.
For the most challenging molecules it may be necessary to heat the solution to obtain complete solubility. This might involve retaining the API in solution during atomisation by heating the spray nozzle and the atomisation gas to ensure that the API (or excipients) do not come out of solution prior to atomisation.
An alternative approach for producing a spray dried powder is to consider spray drying a suspension of the API in a liquid carrier / solution containing the excipients needed to formulate.
The key to this approach is identifying suspension conditions in which the API will remain mixed / suspended in the liquid phase during the length of the spray drying process. This can be achieved by: (i) first reducing particle sizes down to less than 20 μm to avoid the rapid settling / separation, (ii) continuous mixing of the feed solution and/or (iii) addition of excipients to increase viscosity to aid suspension.
Working with oily / waxy APIs
Producing dry powder dosage forms containing waxy or oily APIs is particularly challenging hard to handle API for a number of reasons. In its simplest form, it is difficult to blend or mix the API with other dry powder excipients since achieving a uniform bulk blend that can be aliquoted into dosage units is virtually impossible.
Since it is virtually impossible to achieve blend uniformity in a simple mixing process, spray drying is an alternative approach to improving powder properties. The oily / waxy API is dissolved in a suitable solvent along with an excipient that has a high glass transition temperature and good spray drying properties (e.g. a sugar or a polymer).
Typical API to excipient ratios might be 1:5 or 1:10 (w/w) depending on the physical nature of the API and the subsequent molecular mix that is formed. However, by screening excipients and ratios of excipient to API it is generally possible to produce a dry powder formulation that has greatly improved powder properties to facilitate handling and any downstream processing.