January 13th 2022 : Newsletter
Happy New Year to all of our customers and our friends across the industry!
There is no doubt that 2021 was a challenging year for everyone in one way or another, but its fair to say that it was also a year of progress and growth for many in the Pharmaceutical and Biotechnology industry.
Here at Upperton things were no different; 2021 provided us with significant challenges as we strived to ensure that we met expectations on our customer projects. However, thanks to the hard work of all of our colleagues we were able to not only deliver our projects on time to the highest standards but we continued to grow and expand our business offering.
Highlights of 2021
 
New dosage form development and manufacturing capabilities. As a business we continue to invest heavily in new technologies and analytical capabilities as we strive to stay ahead in an evolving market. New acquisitions include:
Pharmatec powder blender (100kg) and TFC roller compactor to increase the batch size that can be produced on our Futorque rotary tablet press.
 
Bonapace INCAP capsule filling machine and a 3P Innovations micro auger sachet filling machine to satisfy the growing demand for filling dry powders into sachets, capsules and dry powder devices.
Huge growth in our nasal delivery capabilities. Without doubt, some of the major highlights of 2021 were the huge advances we made in our nasal delivery capabilities. During 2021 we successfully developed, manufactured and tested several new dry powder and liquid formulations for use in clinical trials across the world.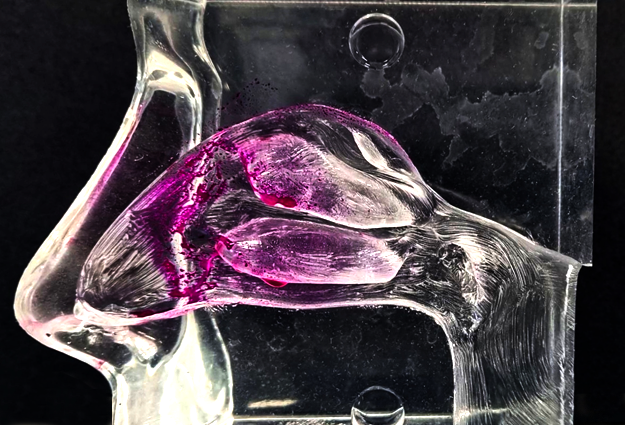 Design and build of our new Pilot Plant. Commissioning our new pilot facility has enabled us to accelerate the transfer of clinical manufacturing processes into our GMP plant whilst also supporting the manufacture of technical and toxicology batches for customers.
 
Expansion of our QC laboratories. As our business grows the demands on our QC laboratories increases. To facilitate this growth we have expanded our QC laboratory footprint by over 30%.
 
Increased Headcount. Despite the challenging environment, we increased the number of staff in our business by over 40%. Some excellent recruitment work saw us bring a number of key recruits and technical capabilities into our business to strengthen our capabilities and continue to service our growing customer base.
 
New analytical and testing capabilities have been acquired to enable us to better characterise the formulations that we develop for our customers. New equipment and services include:
TGA 550 Thermogravimetric analyser for accurate moisture/residual moisture analysis of dry powders. 
 
Copley NGI to complement our existing Andersen capabilities, allowing us to compare and contrast the delivery performance of dry powder devices.
 
Sympatec Helos/BR with Rodos powder delivery for next generation laser particle size analysis.
 
ELISA testing. This hugely versatile technique will complement our already extensive bioanalytical capabilities.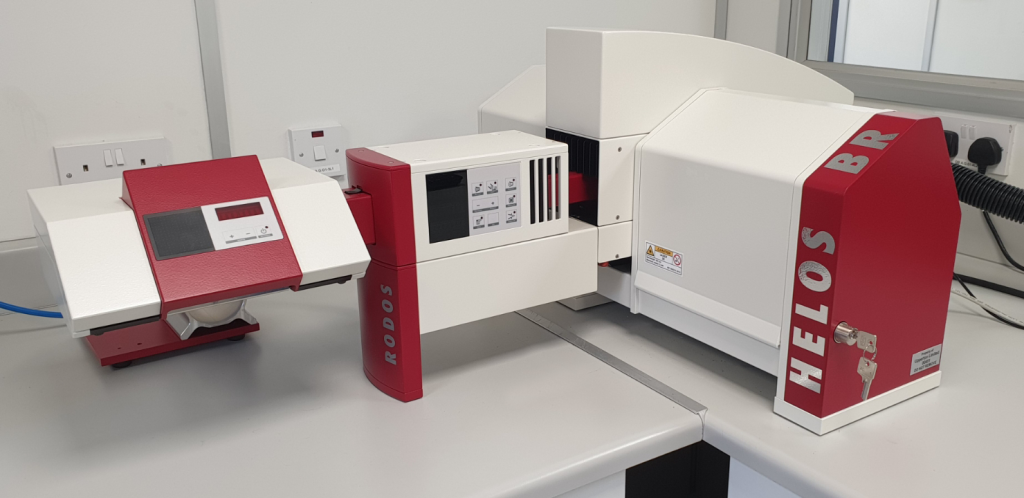 Things to look forward to in 2022

We will continue to expand the size and range of services and capabilities that we can offer our customers. We have exciting plans for the new year including:
Hot Melt Extrusion and precision capsule filling are just some of the new technologies that will be added to further enhance our dosage form development and manufacturing capabilities.
 
ASAP prime stability testing is being acquired to achieve more accurate and relevant stability prediction data for our clients products.
 
UpperNoseTM nasal delivery platform will be formally launched to further extend our nasal delivery manufacturing and testing capabilities.
 
PlaceGoTM Ready-to-go placebo manufacturing to support clients ongoing clinical trials.
 
Industrial alliances. We expect to announce a number of new partnerships with complementary service providers, to satisfy demand for larger scale manufacture as well as adding specific analytical and physical testing capabilities.
 
Continued recruitment to satisfy demand and bring in new skills and know how, with an expected 30% growth in headcount over the next 12 months.