29th April 2020 - Press Release
Upperton Pharma Solutions, a UK-based contract development and manufacturing organisation (CDMO) have invested £500K in significantly expanding their tablet manufacturing capabilities with the addition of tablet processing equipment for wet granulation, roller compaction, tablet compression, hardness testing, dedusting, weight sorting and tablet coating throughout 2019 and 2020. This investment of £500K will enhance the company's development and manufacturing capabilities whilst strengthening their ability to support clients' research, development and clinical manufacturing needs.
Tablets remain the most popular choice of dosage form as with the right tablet formulation and processing strategy you can achieve ease of handling and administration for patients, stability convenient packing options, and well-established cost-effective manufacturing processes which produce consistent quality products. Upperton's tablet services and recent client projects have included: feasibility studies, early lead optimisation on bioavailability, formulation and process development, scale-up from laboratory to clinical manufacture and the clinical trial manufacture of phases I and II supplies.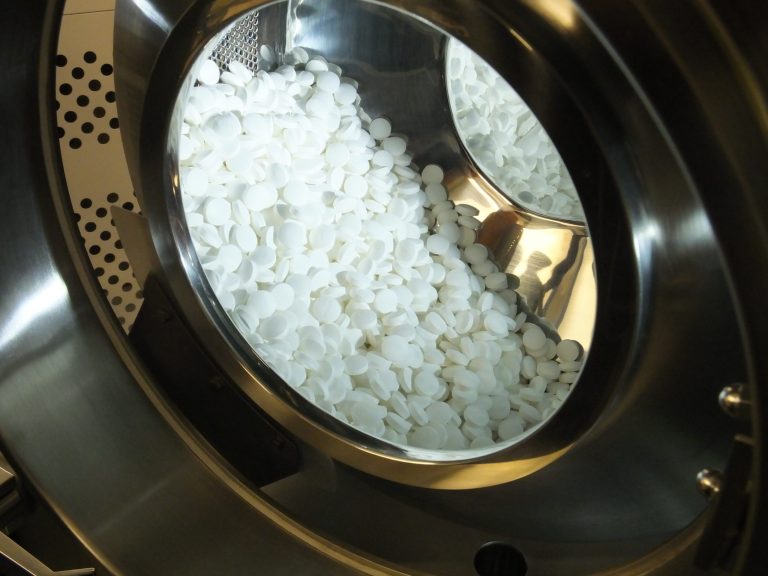 These recent investments in tablet equipment and technology means that Upperton are well placed to offer our clients scientific expertise combined with a wide range of scalable equipment to enable the development and manufacture of tablets. This investment in the downstream tablet processing capability compliments Upperton's already globally recognised expertise and capability in spray drying as an enabling technology for improving solubility and bioavailability of poorly soluble drugs.
The recently acquired equipment include: Futorque Tablet machine from KG Pharma, a versatile tablet press with instrumentation and flexibility to be used for both R&D studies and clinical production runs. O Hara Labcoat, a multi-pan coating system with interchangeable pans and a coating process controls that are easily scalable. Vector TFC roller compactor, a small-scale densification and dry granulation machine specifically designed to minimise product loss whilst producing compacted material using a range of process conditions. All the above are supported with a full range of ancillary equipment including weight sorting from CI Precision, dedusting, metal checking and in process testing from Kramer.
Paul Kelsall, Director of Clinical Manufacture said: "This suite of equipment has considerably expanded Upperton's capabilities and scale with respect to tablets. It has enabled us to recently onboard a number of new tablet dosage form projects and provides us with enhanced capabilities to offer our clients a wide range of tablet processing options. We now have the tools to offer tablet as a dosage form to support client projects from early material characterisation, design of experiments concepts, first in human studies through to phase II clinical manufacture and technical transfer support."
Upperton Pharma Solutions develops and produces oral and inhalation drug products for clinical trials and is able to optimise formulation performance through a science-led approach to projects.
Dr Richard Johnson, Founder and CEO added "This significant package of investment signals our commitment to continued growth and expansion of our Services in order to meet the growing demands of our clients in oral solid dosage form development. It complements Upperton's already established world class reputation for the use of spray drying as the principle enabling technology for poorly soluble compounds and ensures that we can support our client through the entire development process from early R&D to clinical supply."
The CDMO's GMP clinical manufacturing capabilities are based at its site in Nottingham, UK and are supported by its materials characterisation, analytical and IP consultancy services.