January 27th 2022 : Newsletter
Upperton is pleased to announce that it has bolstered its nasal and oral delivery capabilities with the addition of a number of new analytical and formulation technologies.
Nasal Delivery News – Upperton enhances its analytical capabilities by acquiring next generation nasal particle impaction technology
Upperton has acquired the Copley Alberta Idealised Nasal Inlet (AINI) device to enable its scientists to generate representative deposition data for new drug formulations within the nasal airways. Indeed, understanding the aerodynamic properties of drugs delivered to the nose is a critical aspect when evaluating the performance of new liquid and powder formulations as well as a future regulatory requirement.
When developing a formulation for nasal delivery (liquid or powder) it is important to optimise and measure regional deposition of the drug formulation delivered from the device. This is important in order to maximise the fraction of drug absorbed via the target pathway. It is also important from a safety and a regulatory perspective to measure and ultimately to minimise drug transit to the lungs.
Whilst laser-based particle/droplet sizing techniques (eg Sympatec™, Malvern SprayTec™) will generate actual geometric size distributions, data generated in this way does not take into account device performance and the aerodynamic properties of the particles/droplets leaving the device at the point of delivery into the nose. Both of these factors are critical and will ultimately determine where deposition will take place for these nasally inhaled products.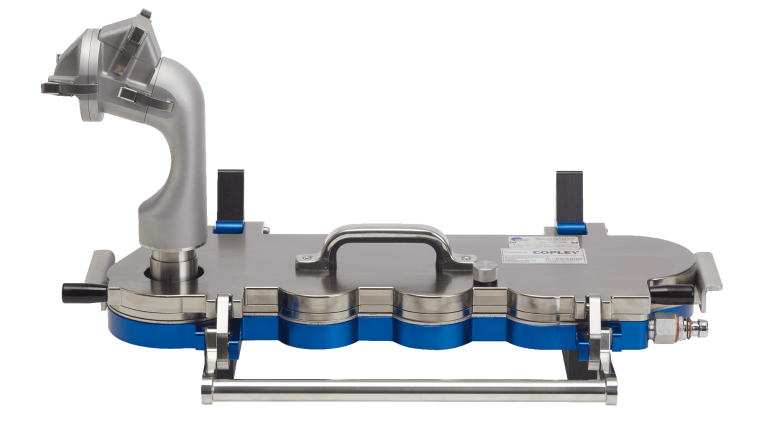 Using more realistic nasal models enables a more representative assessment of drug delivery performance in relation to the target site The Copley AINI enables representative testing of the deposition of drug within the nasal airways, a key factor when engineering formulations that target different parts of the nasal passage, depending on the ultimate route of delivery for the API in question.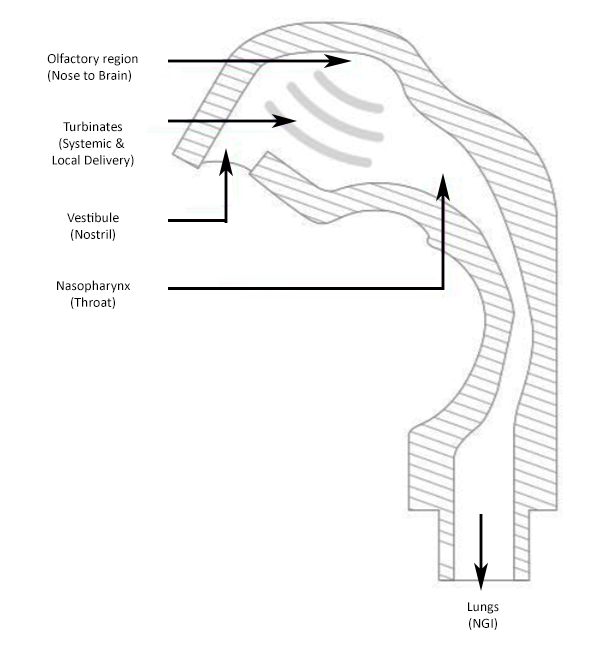 Made up of 4 separate parts; vestibule (nostril) turbinates, olfactory region and nasopharynx, the AINI accurately mimics deposition behaviour in each region for the formulation in combination with the device it is being delivered from. After delivery, the drug formulation can be collected of samples that reflect the corresponding fraction of the dose for analysis along with samples from the NGI to determine what portion of the dose has the potential to travel into the lungs.
Visit the Upperton Pharma Solutions website 
here
 to find out more about the services we can offer you as a client or 
contact us
 directly for further discussions.
Oral Delivery News – Upperton expands its lab scale coating capabilities to enhance oral delivery formulations
Film coating of solid oral dosage forms is a key process offering a wide range of drug delivery benefits including: taste/odour masking, stability protection, modification of release profiles (enteric coating), ease of administration and product identification. In its GMP plant Upperton has already installed the OHara LC M5 coater with its wide range of interchangeable pans. It is ideally suited to the production of larger scale technical and clinical batches using exactly the same technology as commercial scale equipment thereby significantly de-risking the scale-up process. Upperton is now pleased to announce that it has acquired a small scale laboratory film coater. The Caleva MCD-2 Tablet and Pellet Mini Coater Dryer will complement its GMP capabilities and enable development scientists to make clinically relevant formulations at laboratory scale. The new coater is now installed and is already being used on a number of exciting development programmes. Early results confirm that it can achieve excellent uniformity within and between batches whilst reducing product cost and more importantly, overcoming limited product availability. Indeed, this highly flexible bench-top coater can work with small quantities of tablets (eg 1-150), small granules (gram quantities) and even single capsules. Visit the Upperton Pharma Solutions website 
here
 to find out more about the services we can offer you as a client or 
contact us
 directly for further discussions.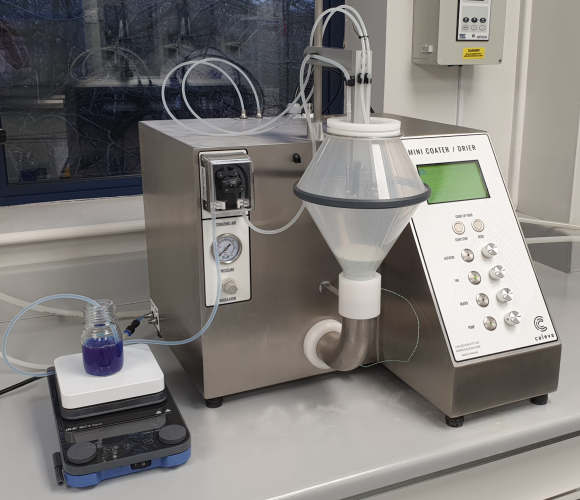 Conferences and Exhibitions – Upperton to exhibit at 2 major conferences
After almost two years in hibernation, we are delighted to finally get back out into the wider world and meet with existing and prospective new clients! We have targeted two conferences/exhibitions and plan to unveil more in the coming weeks. At present we can confirm that we will be exhibiting at the following conferences in 2022:

We will be exhibiting at both of these conferences with a particular focus on the launch of our new nasal delivery platform, UpperNose™ to facilitate successful development of liquid and dry powder formulations for nasal delivery. If attending, make sure to drop by our stand, or book a meeting in advance by emailing 
[email protected]
, to discuss your formulation and drug development challenges.
Introduction to our New Director of Analytical Services
We would like to take this opportunity to introduce Helen Gisby as our new Director of Analytical Services at Upperton Pharma Solutions. Helen is responsible for all aspects of Quality Control and the successful transfer of analytical projects from R&D to GMP manufacturing. Helen has over 30 years' experience in the pharmaceutical industry, having held senior leadership roles in Quality Control and Quality Assurance and has significant experience delivering analytical testing services across a range of different dosage forms from early phase method development through to commercial release. Helen has also held operational Quality Management positions; developing and coaching operational teams ensuring continual regulatory compliance and promoting a quality culture. To find out more about the Upperton team, visit our 
about us
 page.