August 16th 2022 : Newsletter
Successful MHRA Inspection
Upperton is delighted to announce that during the last week of July 2022 the UK MHRA conducted a routine, three day inspection of the GMP facility and Quality Control testing laboratories following which, no Critical or Major observations were raised. Speaking after the inspection, CEO Nikki Whitfield was quick to praise her team, commenting "this successful inspection outcome is a testament to the continual investment in our Quality procedures and systems and the commitment to deliver to the highest Quality standards by our highly skilled quality and manufacturing teams. This exceptional result will enable our customers to continue to choose Upperton as the CDMO of choice with confidence in our GMP compliance". Learn more about our analytical capabilities 
here
 or 
contact us
 to learn more about our rapid drug product development programmes.
Upperton seeks to accelerate product development and minimise risk with ASAPprime®
Upperton is delighted to announce that it has acquired the hardware and software necessary to implement Accelerated Stability Assessment Programmes (ASAP) at its Nottingham laboratories. The combination of elevated temperature/humidity storage allied with analytical testing and sophisticated software (
ASAPprime®
) enables Upperton to model predictive stability (or shelf life) of customers drug product and solid API's in weeks rather than months, in an industry-accepted, reliable manner. By undertaking these studies in the early development phase Upperton can use 
ASAPprime® 
to identify potential stability issues early in the product development phase thereby maximising API utilisation at a time when supply is most likely to be rate limiting whilst helping reduce the chance of drug products failing at a later stage. Learn more about our formulation development capabilities 
here 
or 
contact us
 to learn more about our rapid drug product development programmes.
Acquisition of New Capsule Filling Technology
Upperton is pleased to announce the recent purchase of a new Bonapace In-Cap Automated Encapsulator Machine. The introduction of this machine has given Upperton fully automated encapsulation capability within GMP Clinical manufacturing. This enables Upperton to meet the demands for larger batch sizes whilst developing a scalable process for ongoing clinical supply. The new capsule filling machine has a maximum output of 3,000 capsules per hour and in July the company has undertaken batch runs of up to 260,000 capsules. Paul Kelsall, Director of Clinical Manufacturing commented "The Bonapace has enabled us to dramatically improve on our capsule filling capabilities. Indeed in the most recent campaigns we have successfully filled literally hundreds of thousands of capsules whilst maintaining accurate fill weights in remarkably quick time". Learn more about our GMP manufacturing capabilities 
here 
or 
contact us
.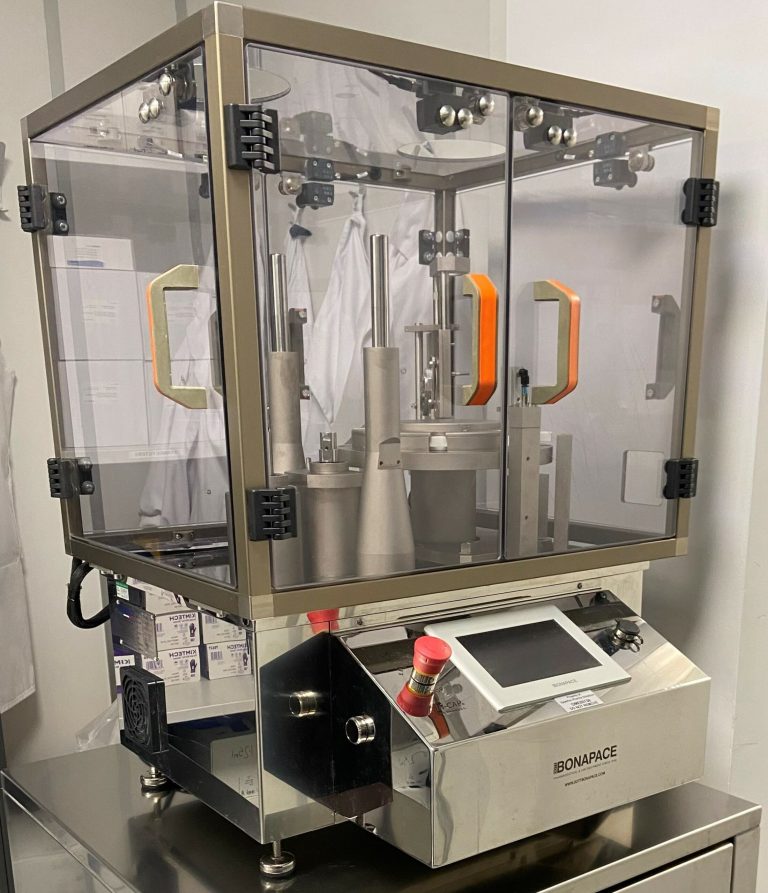 Investment in Barrier Technology
Upperton has recently acquired a multi-purpose flexible walled isolator for use in its GMP manufacturing facility. The ONFAB 5046 Flexible wall containment isolator has been acquired to extend the range of API's that can be processed into drug products in its GMP clean rooms. Initial activities will be focussed on API's/drug products that require a containment strategy. The first clinical batches were produced in late July 2022 with over 1000 liquid nasal devices successfully filled. Paul Kelsall, Director of Clinical Manufacturing commented the acquisition, saying "the ONFAB Flexible wall containment system has enhanced our process capability with regards to the manufacture of products where a containment system is required. The requirement of any containment system is assessed on a project-by-project basis but this allows us to perform the manufacture of larger batch sizes for both powders and liquids". Learn more about our GMP manufacturing capabilities 
here
 or 
contact us
.
Continued Growth at Upperton Pharma Solutions 
Upperton continues to expand both in the range of services that it offers and in the number of people employed at the Albert Einstein site. Indeed over the last eight weeks the company has seen no fewer than 14 new members join our ever growing family! New members of Upperton not only get involved in the laboratories from the start, they also play a key role in some of our social activities! Look on our website 
here
 to learn more about employment opportunities at Upperton or 
contact us.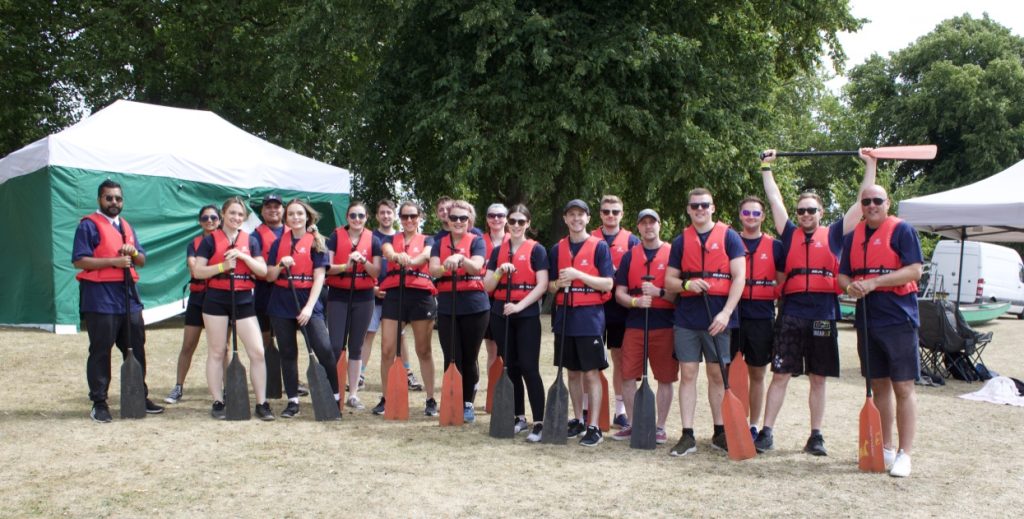 Get in touch
­
Upperton is a reactive and flexible CDMO that can, within days of initial contact, start feasibility studies with only a few milligrams of a client's drug candidate. From the beginning, our clients will talk to an expert scientific team, who will manage projects with a science-led approach. Visit our website,
https://upperton.com
to find out more about Upperton. If you're in need of a flexible CDMO, please
contact us
to find out how we can help you!